We had to wait a long time for it, but it's finally here: spring is here! The weather finally seems to be cooperating a bit as well. We see the sun again occasionally and when it shines, it feels really warm. How wonderful that feels and it really does us good! Are you ready for spring yet? In this blog, we will give you 6 tips, which will allow you to fully enjoy this time!
This is how to enjoy spring to the fullest
After a long dreary winter, you naturally want to enjoy what spring has to offer. Spring represents growing, blooming and fresh energy. It is also a time of planning, of fertility and starting over. Do you feel like consciously stepping into that, moving with the season? Below are 6 tips. Pick out what appeals to you and dive into spring with enthusiasm.
1. Time to sow
Spring is the time to sow. Starting in April, many plantlets can already be sown directly in the open ground. This is a fine activity in itself, where you can feel close to nature. But it also has a lot of symbolism. For example, dwell for a moment on what you want to sow this year. What do you want to grow? Give the seeds your wish so that they can gain strength underground and eventually emerge above ground as strong plants.
Looking for even more inspiration for personal growth? Our magic mushrooms can contribute a lot to that. Basically, mushrooms are suitable for any season because they can grow safely indoors in their grow kit. But spring is an ideal time to start something new. Why not see what shrooms have to offer? Purchase one of our mushroom grow kits and discover their magical power.
2. Time for introspection
Spring is also an appropriate time to focus on your inner world. Often spring gives energy, but what will you do with that energy? With all the stimuli around you, the many possibilities, you can sometimes lose track. Many people are not sure what suits them. Mindfulness, meditation, yoga or chi gong can help you find your center again. You can also better unwind and release stress. In the stillness these techniques help you find, you can get a clearer view of what you do want. With that, you can then work more purposefully with that radiant spring energy!
Microdosing is also great for combining with these relaxing techniques. Those who suffer from restlessness, anxiety or stress (and therefore have difficulty starting something new) can benefit greatly from microdosing with truffles. They can increase focus, reduce anxiety and stress and increase energy.
3. Enjoy going outside!
There is no better way to get a feel for spring than by going outside. Not just in the sunshine, even when it's a little less. And above all, get out into nature. When you see trees sprouting fresh greenery again and you hear the birds chirping cozily, you automatically get more in a spring mood. Hiking in nature is energizing and calms you mentally and physically. In nature you can be yourself, which also makes it easier to get in touch with your inner self and what you want.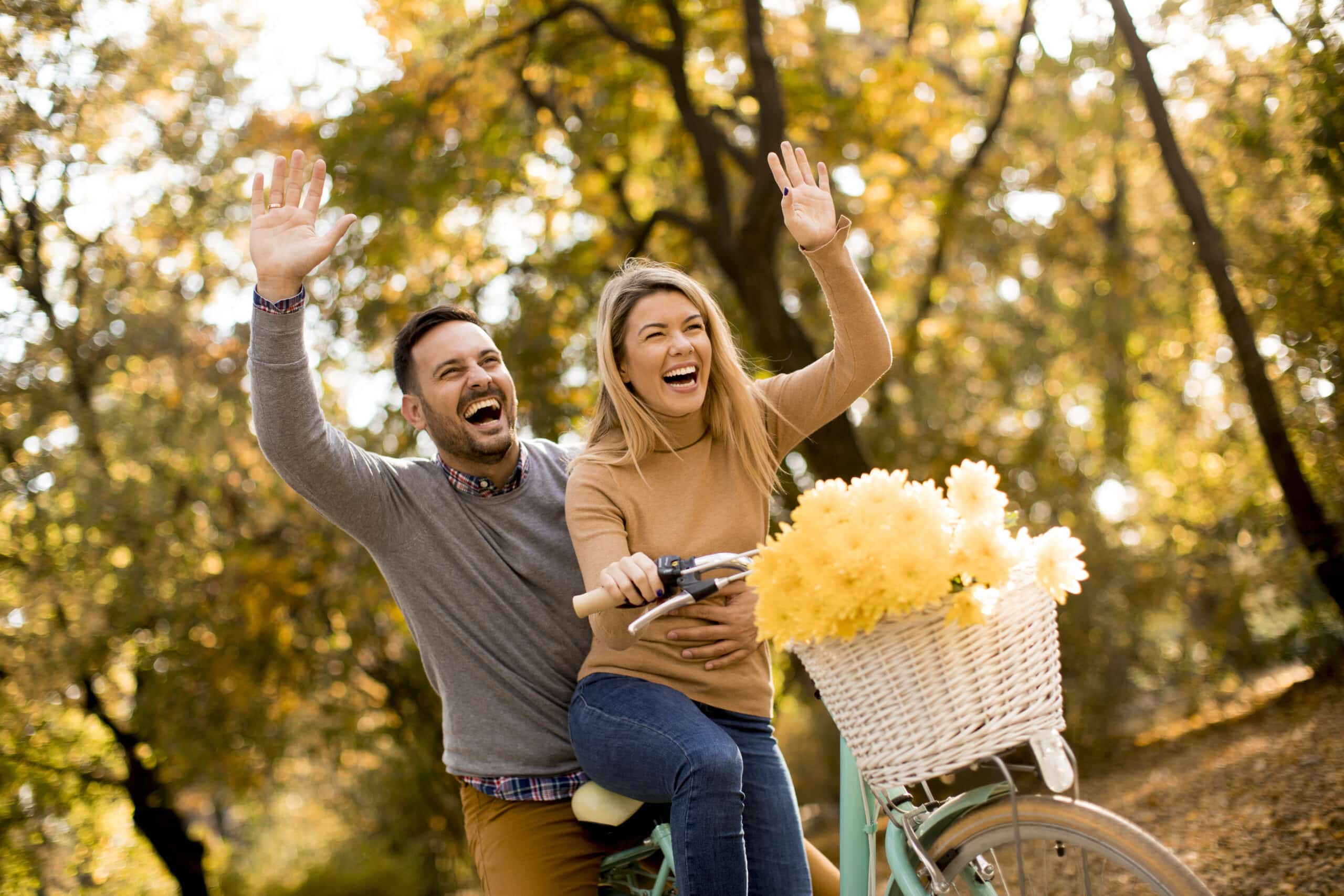 4. Healthy and fresh food
Enjoying spring can also be done through your diet. This season all sorts of delicious and healthy vegetables are coming back to the table: asparagus, endive, beets, cauliflower, spinach and zucchini, for example. Of course, cooking yourself always remains the healthiest. For the environment, it is good to eat that which suits the season. Cooking with this vegetable will automatically put you in the spring mood. Eat varied and experiment with different recipes!
5. New hobbies
Spring is the time of year to try something new. Did you also write down all kinds of new resolutions as the new year began? Are you working on that a little bit? If not, try to do so. Almost everyone resolves to exercise or try that new hobby. Use the powerful spring energy to sign up for that soccer club or join that choir to sing. Or go painting, modeling, learn to play the violin or go mountain biking. Spring gives you the energy to really try something new now and enjoy it.
6. Spring cleaning
It's a familiar phenomenon: spring cleaning. But that can also really bring you a lot. In winter, we sit for long hours at a time in our warm and also somewhat musty living rooms. Now it is spring and it is time to throw open the windows and doors. Let spring and some fresh air in! In winter, the air in the house is often stale and dry. The healthy outdoor air will completely refresh your home. Schedule a few days to properly clean your home. Go through the corners with a rageball, clean out your book and closet, throw away (or take to the thrift store) what you no longer use. Through such a major cleaning, you will find that your home and also your mind is completely refreshed and ready for all that spring brings.
The days are getting longer and longer and the sun is showing itself more often. With these tips, you can take full advantage of spring's fresh energy. In this time of growth and flourishing, you can direct your life in the direction you want.